Welcome! 

The Allen Road Missionary  Church would like to extend a very warm welcome to all our friends, family and visitors.

A place to worship and a people who care!

  Weekly Services

 Sunday Morning:   Worship starts at .........10:45am 

Sunday Morning Service is welcome to all.

Morning Fellowship is 9:30 - 10 am, just before the Sunday Service in the Fellowship Hall downstairs.  

Then we meet in the Sanctuary at 10:15 for prayer just before service.

​Wednesday evening book study, 7 - 8 pm

Current Book, You are God's Plan A (and there is no plan b) author, Dwight Robertson

OUR DESIRE IS TO MINISTER

Please Email, text or call for any questions, concerns, prayer requests or suggestions.

Email us at  -  ARMCWebsite@gmail.com

(734) 284-5656 or (313) 283-5841




















If you wish to tithe or donate online,
Deacons
:














please use the Donate link below.





Paul Hrivnak (734) 654-9079









James Velliky (313) 283-5841

Paul Fater (313) 320-2706











*This site is a work in progress! If you have any suggestions, comments or questions 

please e-mail James at ARMCWebsite@gmail.com

Photos courtesy of Zimage Photography



Allen Road Missionary Church

We need to Pray for each other.

Pray for our walk with Jesus: Pray that we desire to know Him;  Pray for our desire to want to follow Him more than anything else. Pray for our protection from the enemy and temptations. 

We each have a ministry 

We each need to ask God what His Will is for us and our ministry.

To be Effective for God we must be Grounded in God!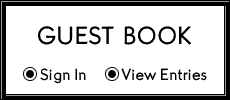 Please sign our Guest Book and feel free to leave a comment!